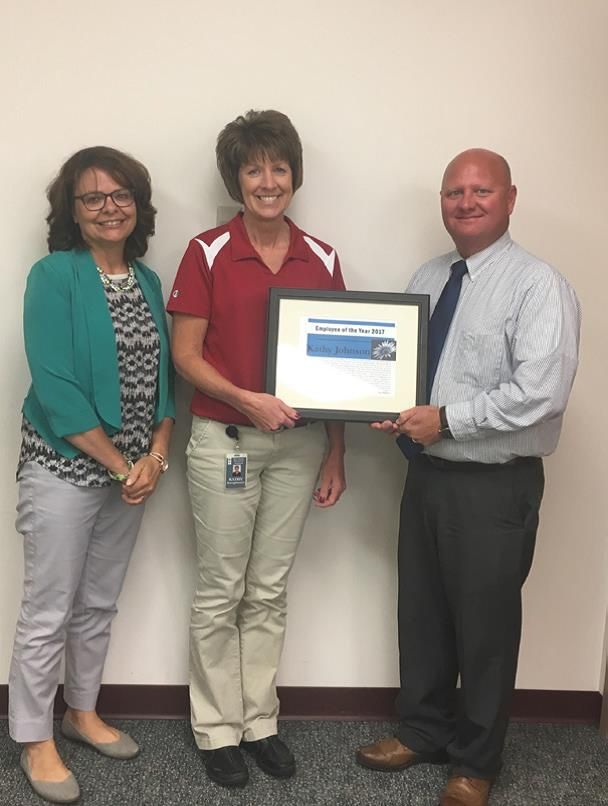 Kathy's Servant Living Nomination
As I look at the definition of "Servant Living" and the behaviors listed exemplary of a deserving nominee for this award, I am taken back and think "Why hasn't she received this recognition sooner?" She checks all the boxes!!
This employee has commuted to her job here at St. Francis Memorial Hospital for over 10 years, has rarely missed work, even with unbearable weather, which truly shows dedication. Her Family and Faith are always #1, volunteering wherever needed, but "dedicated" to the task at hand. With this you will always find her with a smile on her face as she serves you "HUMBLE" pie and asks you about your family, activities etc. or offers her ear and compassionate heart if your day is not so well.
I have had the pleasure of working with this employee and am impressed with her ability to adapt to the upgrades of technology; not only having to learn new hospital and rehab programs but clinic as well as to run two clinics. Speaking for myself, this co-worker was always there helping me at the end of the work day so I could get off work on time, even if it meant she was going to be running a little late for her event. Another impact I noticed was to patients and members of our Wellness when her desk was moved to another area with the expansion; they would always ask where she was (on a first name basis of course), and the look when they saw her was smiles, joking and laughing was priceless. She also shared in those feelings like they were her own family. I could go on and on…
I have witnessed this nominee at work and community where I can confidently state she lives a true Servant lifestyle and deserves this Award.