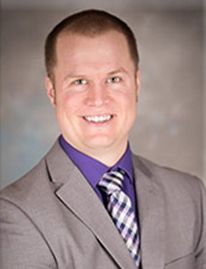 West Point – Tyler Toline has been named president and CEO of Franciscan Care Services and is expected to assume the role in late February.
Scott McConnaha, president and CEO of Franciscan Sisters of Christian Charity Sponsored Ministries (FSCCM), said, "I am very excited that Tyler will be our new leader at Franciscan Care Services. His range of experiences and demonstrated leadership ability will serve the organization well. Most importantly, though, he has already expressed a deep commitment to our mission. I am confident that he will be a great promoter of the Franciscan Sisters ministry in West Point."
Toline has served as the CEO of Saunders Medical Center since 2014. Prior to this, he worked for several years at CHI Nebraska in a variety of operations positions as well as the Director of Operations at CHI HealthConnect at Home and most recently the Director of Performance Excellence of CHI Nebraska.
"My wife Sarah and I feel truly blessed to be able to be a part of a great healthcare system that we can live our values and truly have an impact on the area," Toline said. "I am extremely fortunate to have been chosen to be the next leader of Franciscan Care Services and am thankful to the board and staff for selecting me. The community of West Point and all the people we have met have been so welcoming and inviting," Toline continued. "We are excited to relocate to West Point with our five children and start this new journey and chapter in our lives."  
Toline is a fellow in the American College of Healthcare Executives and holds master's degrees in health administration from Bellevue University in Bellevue.
David Steffensmeier, Franciscan Care Services Board Chairman, said, "The board and I feel like Tyler will be a great fit for not only Franciscan Care Services but for the communities we serve."
Founded by the Franciscan Sisters of Christian Charity, Franciscan Care Services is a provider of comprehensive health care services in Northeast Nebraska.
Franciscan Care Services network services include an inpatient and outpatient medical center, walk-in care, 5 clinics, wellness center and a state-of-the-art rehabilitation facility.