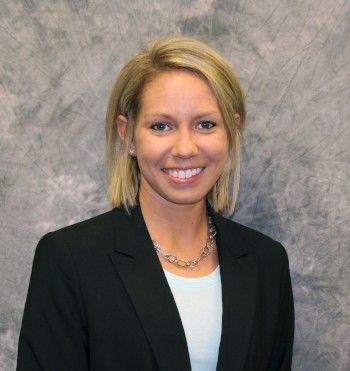 Olivia Walker, MS, CCC-SLP
Why did you become a speech language pathologist?
I have always been the type of person who loves to see and make progress happen. I thrive on setting goals and making a plan to achieve them. Speech Language Pathology allows me to do this every day, whether someone wants to eat a piece of their next birthday cake, a kid clearly says their name for the first time, or someone is able to do the crossword puzzles they used to love before their stroke. The biggest victory for me is seeing that goal accomplished and knowing that it's a victory for the patient as well. In Speech Pathology, I have learned that sometimes a "little" accomplishment is your mind, is a "big" accomplishment in someone else's.
What is your favorite part about working at FCS?
I truly enjoy the people I work with. Not only the patients but fellow staff members as well. I love being the primary speech therapist here because I get to work with various departments (radiology, inpatients, nursing homes, pediatrics, etc.). I love the aspect of being part of a team to make a difference in someone's life.
What is something we can all do to improve our speech and language skills?
I am sure most people already know this, but reducing your screen time can help tremendously. It's important to remember that brain health and wellness can be just as important as physical health. Try to do a puzzle, follow a new recipe or even a walk outside can be beneficial to your speech, language, and cognitive skills!